Porsche has a very specific format for Porsche wheel center cap alignment. Across all product lines and models, Porsche has a unique solution for the correct alignment of the Porsche wheel center capd.
It is common at PCA or "Cars & Coffee" events that someone (with OCD) goes around inspecting all Porsche cars on this alignment issue. Show your true Porsche knowledge by ensuring your Porsche meets this specific specification of Porsche wheel center cap alignment.
All Porsche cars on delivery from a Porsche dealership use this specific setup. To say the least, Porsche is very details oriented and it is no surprise that this policy exists.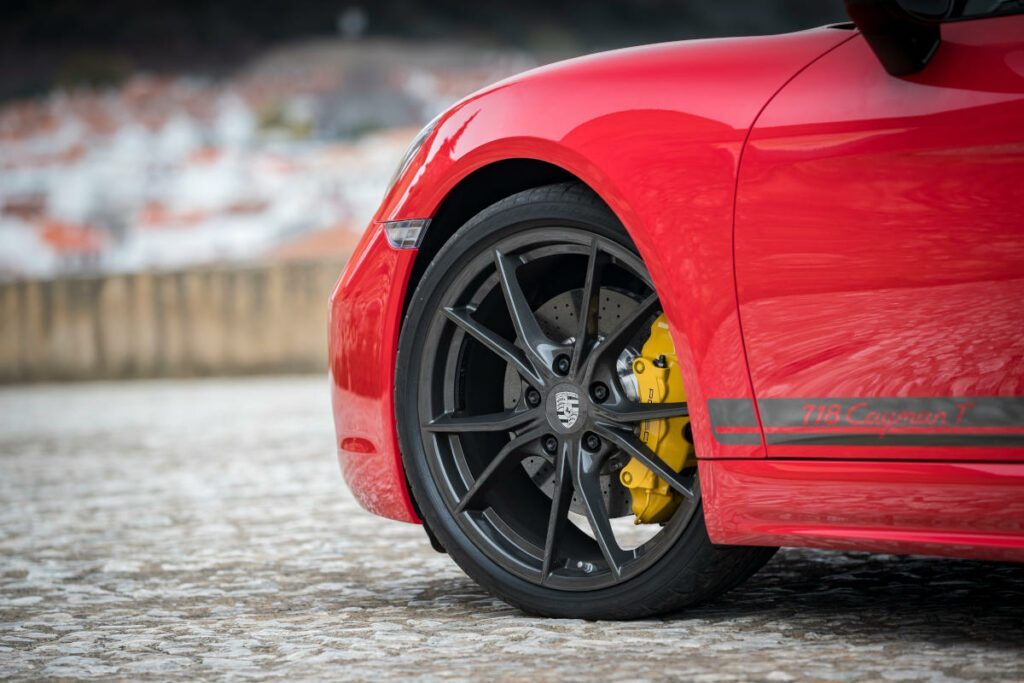 Official Porsche Policy
There is an official policy on an appropriate way to align the Porsche company's crest in the wheel center caps of every wheel on every single one of its cars. Anyone who knows Porsche cars is aware of the importance of the alignment of the wheel center caps. And once known you cannot forget it or not see it on virtually every Porsche you see.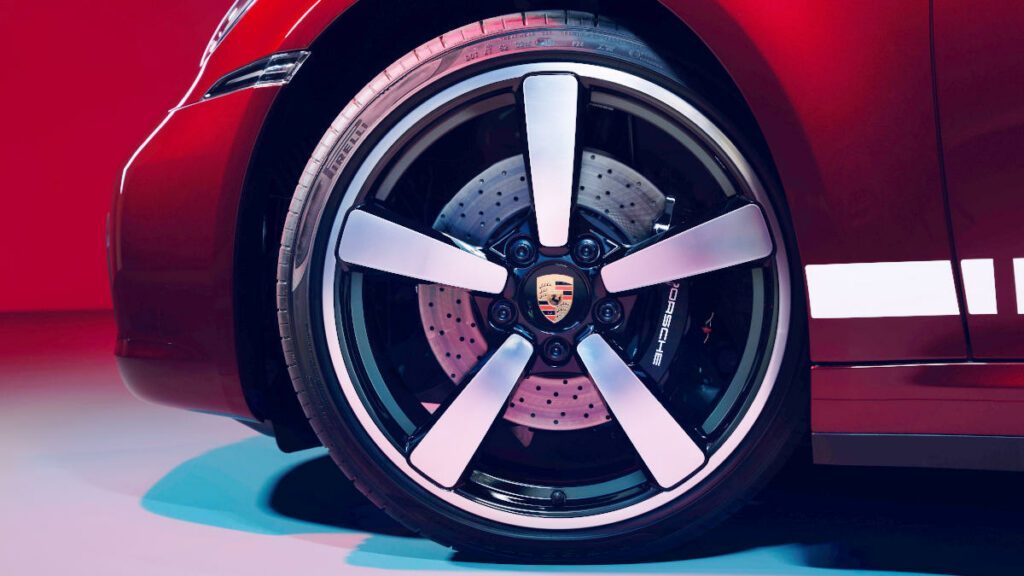 What is the Porsche Wheel Center Cap Alignment?
Turn the center cap until the bottom point of the crest is pointing directly at the tire valve stem. Also, the policy extends to the wheel lock that is also supposed to always be installed adjacent to the tire valve stem. The Wheel alignment policy is to have the bottom of the Porsche Crest pointing to both the tire valve stem and the wheel lock.
Very simple, but very precise.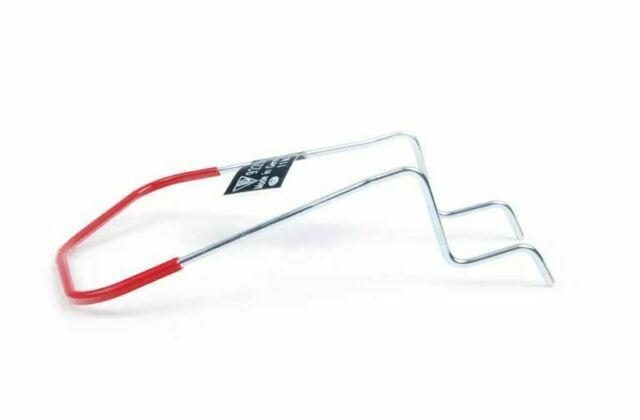 Porsche Center Cap Removal Tool
Porsche sells a dedicated center cap removal tool. This tool is key for aligning the center caps. The Porsche part number is 00072192291. The tool is very easy to use and allows you to align your center caps perfectly.
It is also easy to bend a coat hanger into shape to act similarly. Each Porsche wheel center cap has 2 holes in the face of the cap. you simply insert a bent end in each hole and pull the cap off the rim.